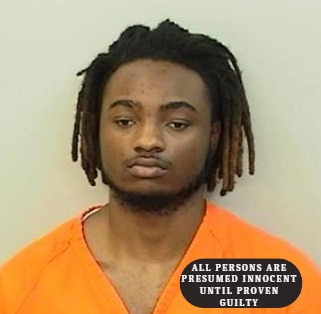 Lake Charles, LA –
On November 6 at approximately 11:30 a.m. Calcasieu Parish Sheriff's Office School Resource Officers at a local high school were advised Kenneth R. Cretchain, Jr., 19, Lake Charles, was possibly on his way to the school to pick up a student for sexual purposes.
SROs located Cretchain when he arrived at the school, at which time he was transported to CPSO for questioning.  During the investigation detectives learned Cretchain sent the victim lewd messages about picking her up to have sexual intercourse. 
After detectives spoke with Cretchain, he was arrested and booked into the Calcasieu Correctional Center and charged with indecent behavior with juveniles; and criminal trespass.  Judge Tony Fazzio set his bond at $100,500.
CPSO Detective Alexander Vincent is the lead investigator on this case. 
An arrest is an indication that probable cause exists to believe the subject was involved in the offense alleged.   A person is innocent until proven guilty beyond a reasonable doubt.