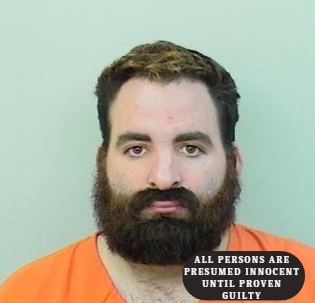 Lake Charles, LA –
On July 30, Calcasieu Parish Sheriff's Office detectives received a complaint in reference to a rape. 
During the initial investigation, the victim advised detectives he was sexually assaulted by Brandon Z. Reid, 28, Branch, LA, on two different occasions in July.  The victim, who suffers from intellectual disabilities, further advised detectives the incidents occurred in Calcasieu Parish, when Reid, a family acquaintance, was staying at their home. 
After further investigation, on October 27, detectives spoke with Reid, at which time he confirmed the allegations.  Reid also disclosed another incident where he sexually assaulted the victim.  He was arrested and booked into the Calcasieu Correctional Center and charged with 2 counts of 2nd degree rape; and felony sexual battery.  Judge Tony Fazzio set his bond at $1,075,000.  
CPSO Detective Sonny Schiro is the lead investigator on this case. 
An arrest is an indication that probable cause exists to believe the subject was involved in the offense alleged.   A person is innocent until proven guilty beyond a reasonable doubt.