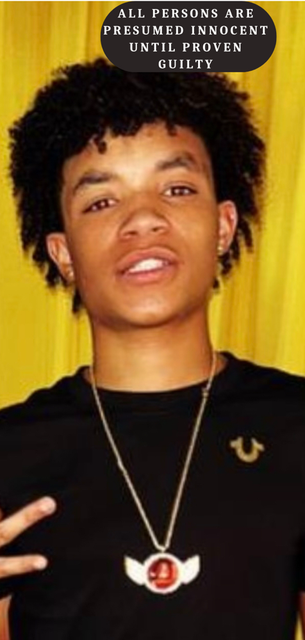 Update 10/29 8:10 p.m. - Green has been located and taken into custody. 
Lake Charles, LA –
Last night around midnight Calcasieu Parish Sheriff's Office deputies responded to a home on Bruce Drive in Lake Charles in reference to a shooting. 
When deputies arrived they learned several individuals were suffering from gunshot wounds. During the initial investigation deputies learned there was a party at the home when a fight broke out. At some point a firearm was produced and 6 people were shot. 
After further investigation detectives were able to identify the suspect as Artavien Green, 17, Lake Charles.  A warrant was issued signed by Judge Cynthia Guillory charging Green with 5 counts of aggravated 2nd degree battery; attempted 2nd degree murder; illegal possession of a handgun by a juvenile; and illegal use of a dangerous weapon during a crime of violence. 
Detectives have exhausted numerous attempts to locate Green but have been unsuccessful. Anyone who knows his whereabouts is asked to call CPSO at 491-3605.  If anyone is found to be assisting or harboring Green, they will be charged accordingly. 
The victims, ages 15, 16(2), 17(2), and 19 were all transported to a hospital for treatment.  One of the victims is listed in critical condition. 
 The investigation is ongoing and anyone with any information is asked to call the Calcasieu Parish Sheriff's Office. 
An arrest is an indication that probable cause exists to believe the subject was involved in the offense alleged.   A person is innocent until proven guilty beyond a reasonable doubt.
Note:
We do not routinely release the names/photos of juvenile suspects. We have exhausted all leads in attempting to locate the juvenile suspect and have not been able to make contact with known family members. 
In this case we believe it to be in the best interest of the public's safety as well as the safety of the juvenile in question to release his identity in an attempt to locate him.