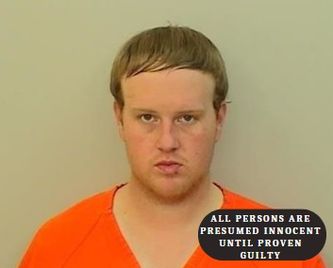 Lake Charles, LA –
On September 11, Calcasieu Parish Sheriff's Office deputies were dispatched in reference to a cruelty to infirmities case.  The complainant advised deputies one of their employees, Seth W. Janssen, 28, Iowa, was seen on video footage striking an adult with intellectual disabilities, while working as his primary care giver.  CPSO detectives viewed the footage and observed Janssen striking the victim multiple times over an extended period of time.
Janssen was arrested and booked into the Calcasieu Correctional Center and charged with cruelty to persons with infirmities.  He was released the following day on a $25,000 bond set by Judge Robert Wyatt.  
CPSO Special Victims Unit Detective Sonny Schiro is the lead investigator on this case. 
An arrest is an indication that probable cause exists to believe the subject was involved in the offense alleged.   A person is innocent until proven guilty beyond a reasonable doubt.