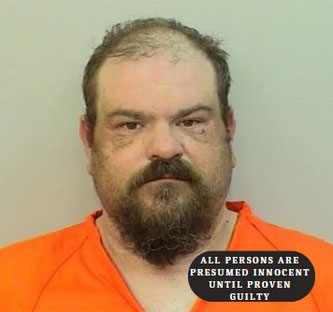 Lake Charles, LA –
On Sunday, August 20 at approximately 3:30 p.m. Calcasieu Parish Sheriff's Office deputies were dispatched to a residence in reference to a missing person, identified as Sheila Ortega, 72, Lake Charles.  Family members of Ortega advised deputies they had not spoken to her in approximately one month. 
On Monday, August 21, during the missing person investigation, detectives located Ortega's SUV in the mall parking lot, with her body located inside, deceased.  Detectives located a person of interest, Christopher T. Cater, 41, Lake Charles, who was an acquaintance of Ortega, at a nearby business.  When detectives spoke with Cater he advised deputies he killed Ortega approximately one month ago.  Cater also admitted to detectives to opening several loans using Ortega's information, after her death. 
Cater was arrested and booked into the Calcasieu Correctional Center and charged with 2nd degree murder; unlawful disposal of human remains; and identity theft.  His bond is still pending. 
 "We have seen some strange cases here in Calcasieu Parish, but this case is definitely an unusual one for us.  We have never seen someone drive around with a dead body in the SUV for 30 days," stated Calcasieu Sheriff Tony Mancuso.  "My prayers go out to the family and friends of Mrs. Sheila, this is a senseless and inhumane tragedy.  The body has been sent off for further testing and to determine the cause of death.  The investigation is continuing."
CPSO Detective Travis Lavergne is the lead investigator on this case. 
An arrest is an indication that probable cause exists to believe the subject was involved in the offense alleged.   A person is innocent until proven guilty beyond a reasonable doubt.