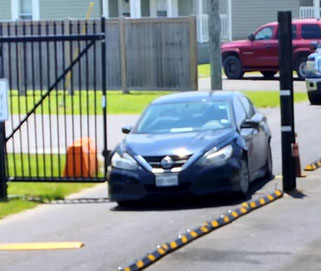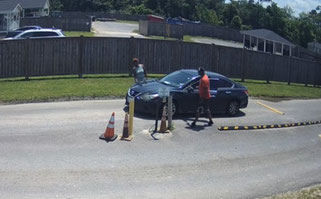 Lake Charles –
The Calcasieu Parish Sheriff's Office is investigating a hit and run that occurred on Friday, May 19, at approximately 1:00 p.m. at a trailer park on Mosswood Drive in Sulphur. 
The initial investigation revealed the driver of the car was exiting the park, at which time he struck the gate, causing damages to the gate.  The driver and the passenger exited the car to look for damage, then fled the scene. 
Calcasieu Parish Sheriff's Office detectives are asking anyone who can identify the suspects or car seen in the photographs, or anyone with information related to the case to call CPSO Sgt. Casey Steech at 491-3846 and reference complaint number 23-55773.
An arrest is an indication that probable cause exists to believe the subject was involved in the offense alleged.   A person is innocent until proven guilty beyond a reasonable doubt.