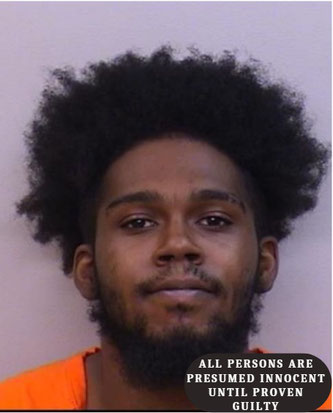 On Tuesday, January 31 around midnight, Calcasieu Parish Sheriff's Office deputies were dispatched to a home off Westwood Road in Westlake in reference to suspicious circumstances. When deputies arrived they located, Damarcus A. Ardoin, 25, deceased inside the residence.
After further investigation, detectives issued warrants for the arrest of Justin J. Ned, 22, DeQuincy (principal to 2nd degree murder), Autoria "Tori" Lachney, 22, Lake Charles (2nd degree murder), and Kevin E. Williams, Jr., 23, Eunice (2nd degree murder). On February 6, Lachney and Williams were located in Lake Charles, arrested and booked into the Calcasieu Correctional Center.
In March, detectives issued a warrant for the arrest of William D. Dennis, 24, Lake Charles, signed by Judge Kendrick Guidry for 2nd degree murder, in the amount of $250,000.
Yesterday, May 25, Dennis was transported from the Lowndes County Jail in Valdosta, GA, and booked into the Calcasieu Correctional Center on his warrant.
Ned continues to evade arrest, and detectives have been unable to locate him. If anyone has any information on his whereabouts they are asked to call CPSO at 491-3605. Anyone who is found to be assisting or harboring Ned will be charged accordingly.
CPSO Detective Barrett Savoie is the lead investigator on this case.
An arrest is an indication that probable cause exists to believe the subject was involved in the offense alleged. A person is innocent until proven guilty beyond a reasonable doubt.