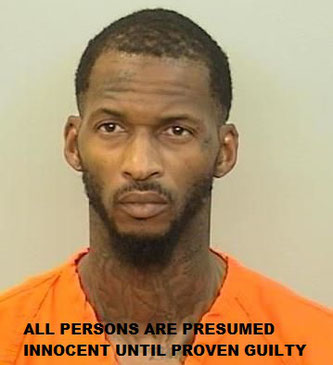 Lake Charles, LA –
Yesterday afternoon, at approximately 3:30 p.m. Calcasieu Parish Sheriff's Office deputies were dispatched to a home on Arabie Road in Lake Charles in reference to a burglary in progress.
When deputies arrived, they located a man, later identified as Djuan H. Bowser, 42, Lake Charles, lying on the living room floor inside the victim's residence.  After a search of the property, deputies located some of Bowser's belongings and a firearm in the back yard.  Deputies also located an area nearby his belongings where it appears he climbed the fence to gain access to the victim's property.
When detectives spoke with the victim she stated she heard loud banging on the back door and observed a man running in the back yard.  She stated she cracked open her back door at which time Bowser pushed her and forcefully gained access into her home.  Detectives attempted to speak with Bowser but were unable to obtain a statement due to him being under the influence of suspected narcotics. 
Bowser, who is a convicted felon, was arrested and booked into the Calcasieu Correctional Center and charged with aggravated burglary; and possession of a firearm by a convicted felon.  Judge Tony Fazzio set his bond at $175,000.  
CPSO Sr. Cpl. Robert Henrikson is the arresting deputy on this case.  CPSO Detective Michael Miller is the lead investigator on this case. 
An arrest is an indication that probable cause exists to believe the subject was involved in the offense alleged.   A person is innocent until proven guilty beyond a reasonable doubt.