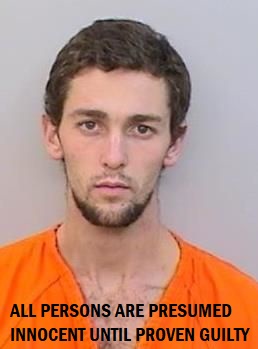 Lake Charles, LA –
On November 14, Calcasieu Parish Sheriff's Office detectives responded to a local hospital in reference to a 17 month old child being treated for a brain bleed.  The child was transported to a hospital out of town, at which time it was learned the child also sustained a skull fracture. 
During the investigation detectives spoke with Logan R. Gauthier, 25, Sulphur.  Gauthier initially gave detectives conflicting stories on how the child sustained the injuries.  He later advised detectives he was responsible for causing the injuries.
On November 21, a warrant signed by Judge Tony Fazzio was issued for Gauthier's arrest.  He later turned himself in and was arrested and booked into the Calcasieu Correctional Center and charged with 2nd degree cruelty to juvenile.  His bond is set at $225,000. 
CPSO Detective Kara Adams is the lead investigator on this case. 
An arrest is an indication that probable cause exists to believe the subject was involved in the offense alleged.   A person is innocent until proven guilty beyond a reasonable doubt.