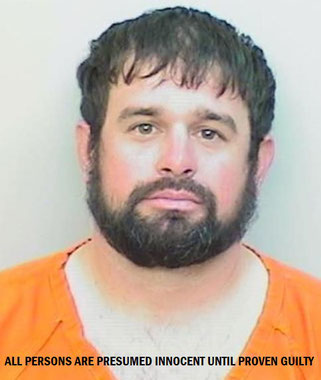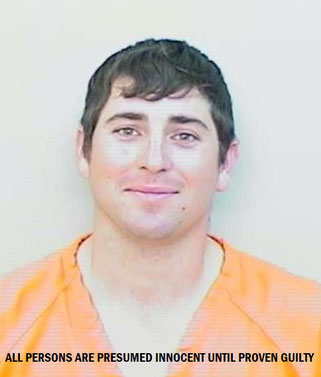 Lake Charles, LA –

**Update - Andrew was arrested earlier today in Sabine Parish.***
On October 11, Calcasieu Parish Sheriff's Office deputies were dispatched to a convenience store on Houston River Road in Westlake in reference to a disturbance.  During the initial investigation detectives spoke with David J. Dawsey, 32, Anthony J. Thomason, 30, and Andrew J. Thomason, 31, all of Westlake.  They advised deputies they observed a parked car at the store who they believed had previously shot at them with an orbeez gun.  They stated they attempted to make contact with the individuals inside the car at which time the individuals began hitting their truck and left the scene.  While deputies were still on scene CPSO Dispatch received a call at a separate location in reference to three juveniles, ages 14, 15, and 17, and an 18 year old being assaulted by a man with a firearm; it was discovered these individuals were the other party involved in the initial call. 
During the investigation, detectives obtained video surveillance from the convenience store.  They observed Dawsey strike the window of the car occupied by the 18 year old and juveniles with a fence post multiple times.  Detectives then observed Anthony use the same fence post to break the window.  He then attempted to use the post to hit the occupants inside the vehicle while they were driving away.  Detectives also observed Andrew exit the truck, produce a firearm, and point it at the individuals inside the car. 
After further investigation, on November 8, detectives issued warrants signed by Judge Tony Fazzio for the arrest of Dawsey, Anthony, and Andrew.  They are all charged with 4 counts of aggravated assault; 4 counts of simple battery; and aggravated criminal damage to property. 
On November 9, Dawsey and Anthony were located; when detectives spoke with them they confirmed they caused the damages to the victim's car.  They were arrested and booked into the Calcasieu Correctional Center; their bonds are set at $33,000.  Detectives have been unable to locate Andrew.  If anyone knows of his whereabouts, they are asked to call CPSO at 491-3605 or Crime Stoppers at 439-2222.  His bond is set at $78,000.
The investigation also revealed the 17 year old juvenile was shooting the orbeez gun, he was issued a misdemeanor summons for simple battery.  (An orbeez gun is a toy gun that shoots water beads that burst upon impact.)
CPSO Detective Chris Scharp are the lead investigator on this case. 
An arrest is an indication that probable cause exists to believe the subject was involved in the offense alleged.   A person is innocent until proven guilty beyond a reasonable doubt.