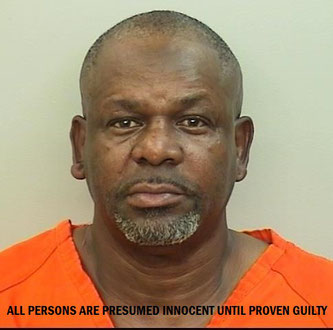 Lake Charles, LA –
On November 5 at approximately 5:00 p.m. Calcasieu Parish Sheriff's Office deputies were dispatched to a park on August Drive in Lake Charles in reference to a shots fired call. 
When deputies arrived on scene, they were advised by witnesses that the suspect was still in the area.  Deputies were able to locate the suspect in his car and later identified him as Donnell Stephenson, 62, Lake Charles.  When deputies initially made contact with Stephenson, they observed signs of impairment. 
During the initial investigation, detectives learned the suspect approached the victim, who he does not know, at the park and began yelling at him, pulled out a firearm, and fired at the victim.  The victim fled the area on foot at which time Stephenson shot at the victim's car, disabling it.  Stephenson returned to his car and drove towards the area where the victim fled, firing more shots at the victim.  Stephenson then drove back to the victim's car, fired a shot through the window, and stole a bag out of the car.
The victim was able to flee the park on foot and did not suffer any injuries from the shooting.  Further breath intoxilyzer testing revealed Stephenson was over the legal limit. 
Stephenson was arrested and booked into the Calcasieu Correctional Center and charged with aggravated assault with a firearm; illegal discharge of a firearm during a crime of violence; illegal possession of a firearm in a firearm free zone; simple burglary; simple criminal property damage; theft under $1,000; and DWI.  Judge Derrick Kee set his bond at $65,000. 
CPSO Detective Travis Lavergne is the lead investigator on this case.  
An arrest is an indication that probable cause exists to believe the subject was involved in the offense alleged.   A person is innocent until proven guilty beyond a reasonable doubt.