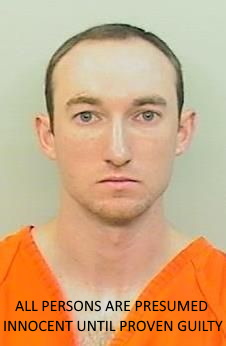 Lake Charles, LA –
On October 13, Calcasieu Parish Sheriff's Office detectives received a complaint in reference to a Nurse Practitioner, Brennan C. Bergeron, 29, Iowa, raping a victim during an office visit at a local health care facility.
During the investigation, detectives executed search warrants, at which time they discovered evidence corroborating the victim's statements.  On October 18, after further investigation detectives issued a warrant signed by Judge Tony Fazzio for Bergeron's arrest.  The following day he was arrested and booked into the Calcasieu Correctional Center and charged with 3rd degree rape.  He was released later the same day on a $650,000 bond.     
CPSO Detective Kimberly Curran is the lead investigator on this case.
An arrest is an indication that probable cause exists to believe the subject was involved in the offense alleged.   A person is innocent until proven guilty beyond a reasonable doubt.