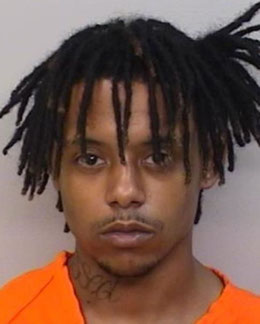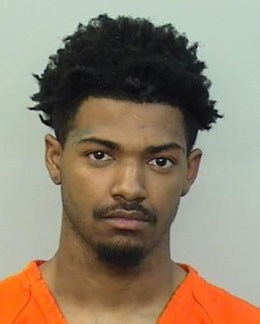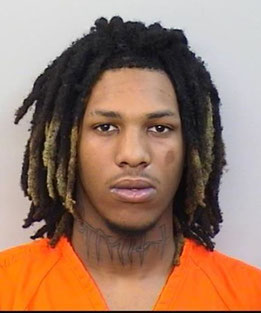 Lake Charles, LA –
On May 22 at approximately 2:00 a.m. Calcasieu Parish Sheriff's Office deputies were working an off-duty security detail at a bar located on Common Street in Lake Charles when they heard multiple shots fired from a parking lot nearby. 
Deputies proceeded to the parking lot when they observed a car exiting at a high rate of speed.  Deputies later located a firearm and multiple shell casings on the ground, where the car was seen leaving from.  Further investigation revealed approximately five vehicles were struck from the gunfire.
A short time later deputies located the car near the intersection of McNeese Street and Kirkman Street, at which time a stop was conducted.  Deputies made contact with the driver, Marcus D. Watley, 18, 1403 N. Prater Street, Lake Charles, and two passengers, Javin U. Green, 19, Port Arthur, TX, and Ali M. Vital, 19, 1617 Clover Drive, Lake Charles.  Deputies also located a firearm in the backseat of the vehicle. 
After further investigation Watley, Green, and Vital, were all arrested and booked into the Calcasieu Correctional Center and charged with 5 counts of aggravated criminal damage to property.  Judge Derrick Kee set each of their bonds at $45,000.
The investigation is ongoing and more arrests and charges are possible.  If anyone has any information about this incident they are asked to call CPSO at 491-3605.
CPSO Detective Joshua Couch is the lead investigator on this case.
An arrest is an indication that probable cause exists to believe the subject was involved in the offense alleged.   A person is innocent until proven guilty beyond a reasonable doubt.