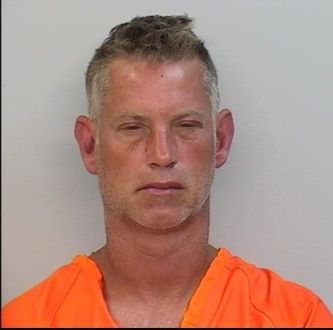 Lake Charles, LA –
On May 13 Calcasieu Parish Sheriff's Office VCIU Detectives received a report in reference to the theft of a catalytic converter from a parking lot on Old Spanish Trail in Westlake. 
During the investigation it was discovered the suspect entered the fenced in parking lot where employees park and cut the catalytic converter off the victim's truck.  After further investigation, with the assistance of the CPSO Real Time Crime Center, detectives were able to identify the suspect as Patrick D. Pierce, 46, 424 McGuire Road, Westlake.   
On May 18 detectives made contact with Pierce at which time he refused to speak to detectives.  He was arrested and booked into the Calcasieu Correctional Center and charged with unauthorized entry of a critical infrastructure; theft $1,000 - $5,000; and simple criminal damage to property.  Judge Derrick Kee set his bond at $16,000.  Detectives also discovered Pierce had three active warrants for contempt of court and one active warrant for theft of a motor vehicle, after an investigation earlier this year revealed he took a car on a test drive from a local auto sales company in Lake Charles and failed to return the car.  The car was later located at a scrap yard in Lake Charles.   
CPSO VCIU Detectives Grant Strenth and Matthew Bean are the lead investigators on this case.  
An arrest is an indication that probable cause exists to believe the subject was involved in the offense alleged.   A person is innocent until proven guilty beyond a reasonable doubt.