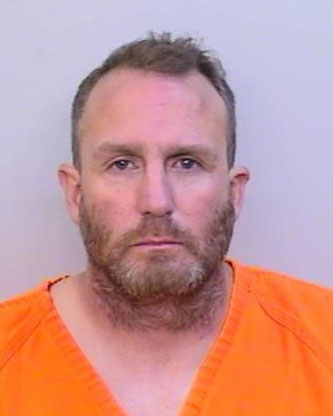 Lake Charles, LA –
On Friday, May 6, at approximately 10:40 p.m. Calcasieu Parish Sheriff's Office deputies were dispatched near the intersection of Joe Miller Road and Highway 171 in Moss Bluff in reference to a man unresponsive in the ditch.
During the initial investigation detectives learned the victim was traveling eastbound on a bicycle on Joe Miller Road when he was struck by an unknown vehicle from behind. 
The victim, Brian A. Matte, 62, Lake Charles, was pronounced dead at the scene. 
During the initial fatality investigation on May 6, deputies arrested Bentley A. Stewart, 43, 108 McGuire Road, Westlake, after it was discovered he had been driving under the influence near the area where the crash occurred.  At the time deputies did not have enough evidence to charge Stewart with the fatality. 
Earlier this afternoon, after further investigation and collection of evidence, detectives issued a warrant signed by Judge Michael Canaday for Stewart's arrest.
Stewart, who is still currently incarcerated at the Calcasieu Correctional Center for DWI 3rd offense; and operating a vehicle while under suspension, is additionally charged with vehicular homicide; hit & run death or serious bodily injury; and limitations on passing bicycles.
Stewart's total bond is $391,000.
CPSO Lt. Bryan Guth and Sgt. Terry Faulk are the lead investigators on this case.