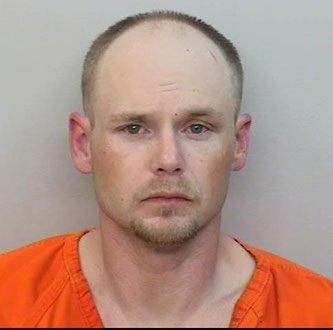 Lake Charles, LA –
On February 23 Calcasieu Parish Sheriff's Office deputies were dispatched to a local hotel & casino in Lake Charles in reference to a rape and armed robbery. 
During the initial investigation detectives were advised by the victim an unknown man, who she recently met online, met her at the hotel.  Detectives learned the man was in a room with her at which time he produced a firearm and raped her.  The victim also advised detectives the suspect robbed her at gunpoint before leaving the room.  It was also discovered an acquaintance of the victim, who was standing by the elevators when the suspect left the room, was ordered back to the room by the suspect at which time he also robbed her at gunpoint.   
After further investigation detectives were able to identify the man as Travis W. Carter, 30, Linden, TN.  On February 28 detectives issued a warrant in the amount of $475,000 signed by Judge Tony Fazzio for Carter's arrest.
On March 2 Carter was located at a local casino in Lake Charles and placed under arrest.  When detectives interviewed Carter he changed his story multiple times.   He was booked into the Calcasieu Correctional Center and charged with 1st degree rape; 2 counts of armed robbery; and 2 counts of armed robbery with the use of a firearm.  
CPSO Detective Alexander Vincent is the lead investigator on this case.
An arrest is an indication that probable cause exists to believe the subject was involved in the offense alleged.   A person is innocent until proven guilty beyond a reasonable doubt.