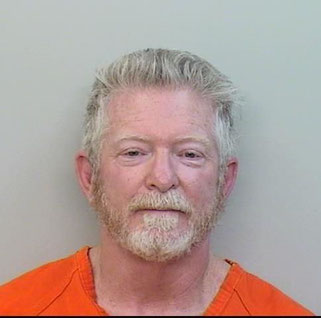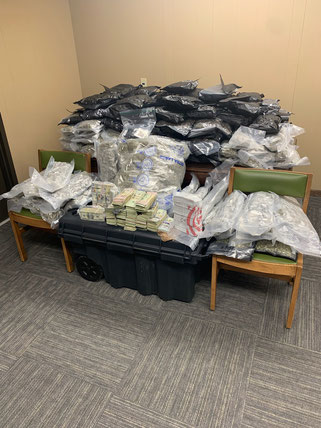 Lake Charles, LA –
On January 26 detectives with the Combined Anti-Drug Task Force (C.A.T. Team) conducted a stop on a car traveling westbound on I-10 near mile marker 38 in Lake Charles for a traffic violation.
Detectives spoke with the driver Michael J. Hutchison, 59, California, at which time they detected the odor of raw marijuana emitting from inside the car.  During a subsequent probable cause search of the car detectives located 12 trash bags containing a total of 137 pounds of high grade marijuana, with an estimated street value of approximately $500,000.  Detectives also located $295,227 and 49 money orders, totaling $32,800, inside the car.       
Hutchison was arrested and booked into the Calcasieu Correctional Center and charged with possession of CDS I with intent to distribute; and money laundering.  Judge Tony Fazzio set his bond at $340,000.
The Combined Anti-Drug Task Force is a collaborative effort, comprised of law enforcement officials from local, state and federal agencies, aimed at ceasing the trafficking of illegal substances in Calcasieu Parish. 
An arrest is an indication that probable cause exists to believe the subject was involved in the offense alleged.   A person is innocent until proven guilty beyond a reasonable doubt.