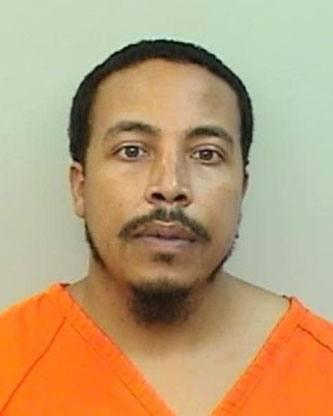 Lake Charles, LA –
On December 15 Calcasieu Parish Sheriff's Office Sex Offender Unit detectives met with registered sex offender Billy R. Morris, Jr., 36, 1134 Oak Leaf Lane, Lake Charles, in order for him to complete his semi-annual sex offender registration.  
During the registration appointment detectives spoke with Morris in reference to registering a car he had possibly been observed driving in the past due to the fact that all sex offenders are required by law to list every motorized vehicle registered to or operated by them to law enforcement prior to use.  Morris advised detectives he does not drive the car in question and refused to list it on his registration paperwork.  Prior to Morris leaving his registration appointment, detectives learned he had been operating the car and had driven it to his appointment; making him in violation of his sex offender registration requirements.
Morris was arrested and booked into the Calcasieu Correctional Center and charged with failure to register as a sex offender 2nd offense.  He was released later the same day on a $40,000 bond set by Judge Tony Fazzio. 
Morris was convicted of oral copulation with a person under 18 in 2004 along with failure to register as a sex offender in 2012. 
CPSO Detective Cory Myers is the lead investigator on this case.
An arrest is an indication that probable cause exists to believe the subject was involved in the offense alleged.   A person is innocent until proven guilty beyond a reasonable doubt.