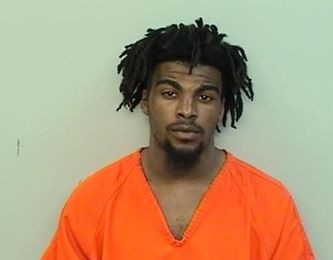 Lake Charles, LA –
On October 11 at approximately 11:00 p.m. Calcasieu Parish Sheriff's Office deputies were dispatched in reference to an armed robbery that occurred on Decker Street in Lake Charles.
During the investigation the victim advised deputies a short time earlier he was robbed at gunpoint by a man, later identified as Lydell Joseph, 21, 211 N. Goodman Road, Lake Charles. The victim also stated there was another black male present during the robbery. The suspects stole a 12 gauge shotgun, .22 rifle, and $300 from inside the victim's truck.
After further investigation, on November 4 CPSO detectives issued a warrant signed by Judge Derrick Kee for Joseph's arrest. On November 9 detectives located Joseph and he was arrested and booked into the Calcasieu Correctional Center and charged with armed robbery; 2 counts of theft of a firearm; and theft less than $1,000. His bond is set at $56,000.
Detectives are currently attempting to identify the second suspect and are asking anyone who may have information pertaining to this case or his identity to call CPSO at 491-3605 or Crime Stoppers at 439-2222.
CPSO Detective Jill Feverjean is the lead investigator on this case.
An arrest is an indication that probable cause exists to believe the subject was involved in the offense alleged. A person is innocent until proven guilty beyond a reasonable doubt.