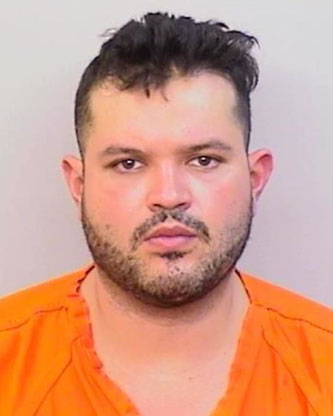 Earlier today, October 9, around noon deputies with the Calcasieu Parish Sheriff's Office responded to a residence located at 2796 Post Oak Road #28A in Sulphur, in reference to a shooting. Upon arrival, deputies located the victim, Jose L. Mosqueda, Jr., 29, Mission, Texas, deceased from an apparent gunshot wound. 
During the investigation, detectives spoke with the suspect, Oscar R. Lucero, 34, Hidalgo, Texas, who was located on scene.  He advised detectives he and the victim worked together and had gone for drinks after work prior to returning to the residence, which is where Lucero was staying while working in the area.  Lucero then tells detectives while at the residence Mosqueda attempted to stab him, at which time he shot the victim several times. 
After further investigation and speaking with witnesses, Lucero was arrested and booked into Calcasieu Correctional Center for 2nd degree murder.  His bond has not yet been set.
Lucero suffered a superficial laceration on his shoulder during the incident. 
CPSO Detective Barrett Savoie is the lead investigator on this case.