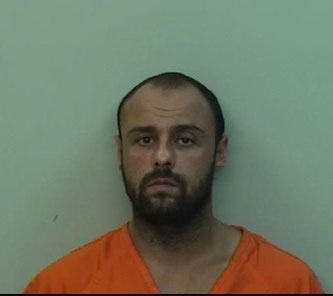 Lake Charles, LA –
On March 30 Calcasieu Parish Sheriff's Office detectives received a complaint on Brahim B. El Hannaoui, 33, Panama City, FL, in reference to contractor fraud. 
During the investigation the victim advised deputies he hired Hannaoui, of Good Vibes Construction LLC, in December 2020.  The victim paid Hannaoui over $7,000 to begin repairs on damages at his home caused by Hurricanes Laura and Delta.  He also paid Hannaoui another $9,000 to begin an addition at the home.  It was learned three days after repairs had begun the workers quit, stating they were not getting paid by Hannaoui.  The victim advised no materials had been purchased for the addition and they had not started construction on it, so he requested his money back due to the work not being able to be completed in the agreed time frame.  Hannaoui did not refund the victim the $9,000 for the addition nor did he complete the repairs at the victim's home.  Further investigation also revealed Hannaoui was not licensed in the state of Louisiana. 
On April 6 detectives issued a warrant signed by Judge Tony Fazzio for Hannaoui's arrest.  On June 25 he was arrested in Georgia and extradited back to Louisiana on July 20.  He was booked into the Calcasieu Correctional Center and charged with residential contractor fraud; and failure to possess a residential contractor's license.  He was released later the same day on a $17,500 bond.             
If you believe you have been a victim of contractor fraud or are unsure whether an actual crime has been committed call the Contractor Fraud Response Team at 437-3405.
CPSO Detective Chris Duhon is the lead investigator on this case.