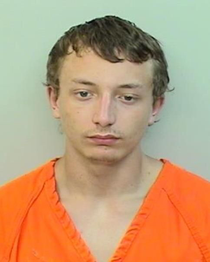 CPSO ARRESTS MAN FOR VEHICLE BURGLARIES
Lake Charles –
Calcasieu Parish Sheriff's Office Vehicle Crimes Investigation Unit (VCIU) detectives responded to several complaints of vehicle burglaries in the areas of Moss Bluff and Sulphur that occurred during the night on July 1.  
During the initial investigation detectives learned a debit card, which had been reported stolen during the burglaries, was used at a convenience store in Westlake.   Detectives were able to view surveillance video at the store and observed four males arrive at the store.  Detectives then observed one of the males using the stolen debit card for three separate transactions. 
            After further investigation, with the assistance of the CPSO Real Time Crime Center, detectives were able to identify the suspect using the stolen card as James K. Miller, 20, 1205 N. Perkins Ferry Road # 11, Lake Charles.  
On July 15, detectives located Miller, at which time he was transported to the Calcasieu Parish Sheriff's Office for questioning.  While speaking with detectives Miller stated they attempted to burglarize at least 30 vehicles in the Moss Bluff and Sulphur areas.  He was arrested and booked into the Calcasieu Correctional Center and charged with 2 counts of simple burglary; 3 counts of identity theft; and theft.  His bond is still pending.  
The investigation is ongoing and more charges are possible.  Detectives have reason to believe the other three suspects are possibly juveniles. 
CPSO VCIU Detective Diquan Bennett is the lead investigator on these cases.