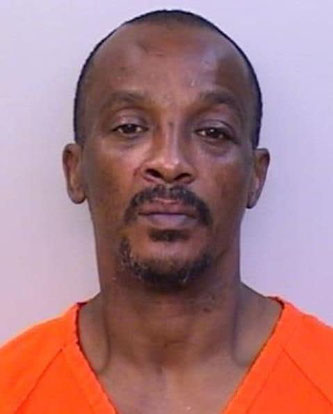 CEDRIC ALLEN SENNETT
DOB: 10-14-1971
Homeless
1 Count(s) of LA R.S. 14:30/27-- Attempted 1st Degree Murder of a Police Officer-- (Felony)
1 Count(s) of LA R.S. 14:95.1-- Possession of a Firearm by a Convicted Felon-- (Felony)
1 Count(s) of LA. R.S. 14:108.B.(1)(a)-- Resisting an Officer by Flight-- (Misdemeanor)
1 Count(s) of LA. R.S. 14:108.2-- Resisting an Officer by Use of Force-- (Felony)
Total Bond $300,000
On May 24, 2021, at approximately 7:30AM, Calcasieu Parish Sheriff's Office Patrol deputies were dispatched to a gas station Highway 14 in reference to a male who previously used fake $20 bills.
Upon the deputy's arrival they observed a male, later identified as Cedric Sennett, matching the description provided. As the deputy attempted to speak with Sennett he fled on his bicycle. The deputy gave chase on foot and as the deputy attempted to detain him, Sennett began to fight with the deputy and during the struggle he pulled a gun on the deputy. The deputy was able to disarm Sennett and gain control of the firearm. Sennett again ran from the deputy. The deputy gave chase and was ultimately able to arrest Sennett.
Cedric Sennett's criminal history revealed he was released on Good Time Parole Supervision for Simple Burglary on July 27, 2020. Sennett was to remain on supervision until April 18, 2023. This conviction prohibits Sennett from possession of a firearm.