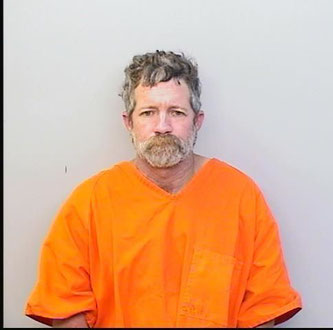 Lake Charles, LA –
On April 20 Calcasieu Parish Sheriff's Office detectives charged Ronald J. Dugas, Jr., 44, 694 Jaywood Drive, Lake Charles, after an investigation revealed he was responsible for residential contractor fraud.
During the investigation, it was learned the victim paid Dugas over $9,000 to complete a construction project at his residence.  Dugas had cashed the check given to him by the victim and delivered a small portion of the materials to the home.  After several months passed without any work being completed, Dugas arrived at the home and completed a few hours of work.  Dugas left and did not return to complete the job.  Dugas also failed to deliver all the materials, which were previously paid for.
Detectives obtained a warrant signed by Judge Tony Fazzio in the amount of $35,000 for Dugas' arrest.  Dugas, who is currently incarcerated on prior contractor fraud charges, was additionally charged with residential contractor fraud $5,000 - $25,000; residential contractor fraud no license; and exploitation of the infirmed.
Dugas was previously arrested for similar incidents on April 6 and April 9.
If you believe you have been a victim of contractor fraud or are unsure whether an actual crime has been committed call the Contractor Fraud Response Team at 437-3405.
CPSO Detective Chris Duhon is the lead investigator on this case.