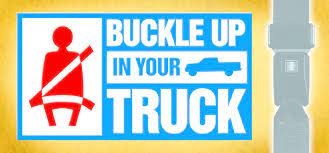 Lake Charles –
The Calcasieu Parish Sheriff's Office is participating in the crackdown on unrestrained drivers.  The "Buckle Up In Your Truck," campaign, which started on April 17 and ends April 24, is a partnership with the Louisiana Highway Safety Commission (LHSC).  This campaign is funded by grant money from the LHSC.
The Calcasieu Parish Sheriff's Office will conduct a seatbelt checkpoint at an undisclosed location in the parish on Saturday, April 24.    This checkpoint will target people who are not wearing their seatbelt in pick-up trucks, as well as any other types of vehicles.  Also participating in the checkpoint will be the Louisiana State Police Troop D and the Lake Charles City Police. 
According to the National Highway Traffic Safety Administration in 2020 only 86% of pickup truck drivers were wearing their seatbelt; compared to 91% of people who drove cars and 92% of people who drove a van or SUV.  "Unfortunately we sometimes see the deadly results that come from drivers and passengers refusing to wear their seatbelt.  Wearing a seatbelt is one of the most important steps that could save your life in a crash.  Our job is to stop those who are not buckled up, and keep them from becoming a statistic," said Calcasieu Parish Sheriff Tony Mancuso.