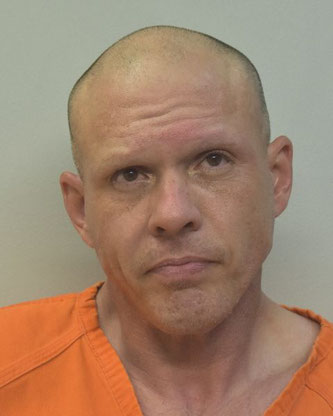 Lake Charles, LA –
Yesterday evening, at approximately 6:00 p.m. a Calcasieu Parish Sheriff's Office deputy attempted to make a traffic stop on a truck traveling on S. Cities Service Highway in Sulphur for crossing several lanes of traffic and almost causing an accident.
The suspect, later identified as Kristopher J. Lalonde, 47, Groves, TX, initially stopped in a nearby parking lot and exited his vehicle.  When the deputy approached Lalonde he returned to his truck and fled the scene, ultimately refusing to stop leading deputies on a short pursuit lasting approximately three blocks.  Lalonde ran a stop sign at the intersection of Attakapas Street and Quelqueshue Street in Sulphur, causing an accident which resulted with a fatality.
After the wreck, Lalonde was taken into custody by CPSO, where it was learned he was in possession of drug paraphernalia.  He was arrested and booked into the Calcasieu Correctional Center and charged with aggravated flight from an officer; improper lane use; running a stop sign; turning movements required; and possession of drug paraphernalia.  Judge Tony Fazzio set his bond at $41,300.  It was also learned Lalonde was wanted in Texas for a parole warrant.
Sulphur Police Department will be handling the wreck and any other charges associated with the fatality.  The reason SPD is required to handle the crash is because of RS32:398.  (Louisiana RS 32:398 states if an accident occurs within an incorporated city the local police department shall handle that wreck.)