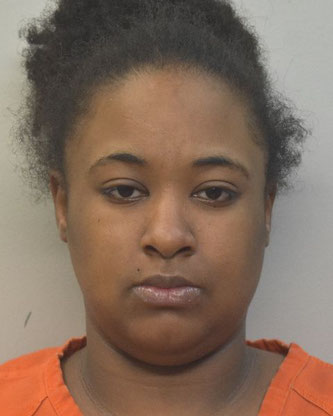 Lake Charles, LA –
On March 18 at approximately 1:30 p.m., Calcasieu Parish Sheriff's Office deputies responded to a local motel located on Mallard Street in Sulphur in reference to two children who had been left unattended. 
During the investigation detectives learned a one year old and a five month old had been left alone in a motel room for approximately five hours.  Motel staff discovered the children after the one year old was able to open the room door and was located in the hallway.   
Deputies made contact with the children's' mother, Shoneil J. Landry, 27, Houston, Texas, who initially tried to resist deputies during arrest by attempting to pull away from them.  She was arrested and booked into the Calcasieu Correctional Center and charged with 2 counts of child desertion; and resisting an officer.  Judge Tony Fazzio set her bond at $32,500.    
CPSO Detective Kara Adams is the lead investigator on this case.