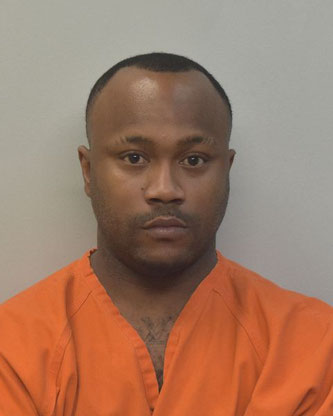 Lake Charles, LA –
The Calcasieu Parish Sheriff's Office Sex Offender Unit arrested convicted registered sex offender Marlon R. Eaglin, 31, 2971 Highway 3059, Lot 46, Lake Charles, after an investigation revealed he was in violation of his sex offender registrations requirements.
During the investigation detectives learned on February 19 Eaglin had been arrested by CPSO deputies for DWI.  During the DWI arrest Eaglin gave an address that did not match the address on his sex offender registration.  Detectives were also advised by deputies Eaglin was driving a vehicle that had not been registered with law enforcement. 
On March 4 Eaglin reported to the CPSO Sex Offender Unit to complete his annual registration and confirmed to detectives he had not been living at the address listed on his registration.  He also confirmed he was driving a vehicle that was not listed on his sex offender registration.  He was arrested and booked into the Calcasieu Correctional Center and charged with 2 counts of failure to register as a sex offender.  He was released later the same day on $80,000 bond set by Judge Tony Fazzio. 
Eaglin was convicted of carnal knowledge of a juvenile in 2010 in Lafayette Parish.  
CPSO Detective Cory Myers is the lead investigator on this case.