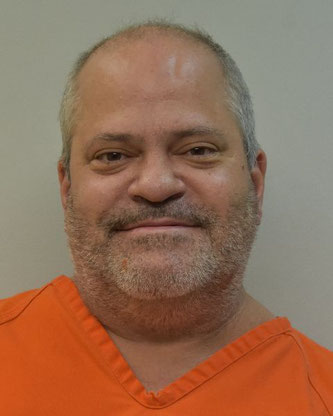 Lake Charles, LA –
On February 19 at approximately 2:00 p.m. Calcasieu Parish Sheriff's Office deputies conducted a traffic stop on a truck traveling on I-10 westbound near mile marker 12.
When deputies spoke with the driver, Ronnie J. Russell, Jr., 51, Crystal Beach, Texas, they could smell an odor of alcoholic beverages emitting from his breath.  Deputies also observed Russell to have bloodshot eyes, unsteady balance, and incoherent speech.  During further investigation deputies also located a large bottle of vodka and a cup containing a mixed alcoholic beverage inside the truck. 
After Russell refused standard field sobriety testing, he was arrested and transported to the Calcasieu Parish Sheriff's Office for breath intoxilyzer testing; which confirmed he was over the legal limit.   
Russell, who has 3 prior DWI arrests, was transported to a local hospital to be examined due to his level of intoxication.  Once he was released from the hospital Russell was transported to the Calcasieu Correctional Center where he was booked in and charged with DWI 4th; driving on a roadway laned for travel; and open container. 
He was released on February 22 on a $40,200 bond set by Judge Tony Fazzio, with special conditions being he cannot operate a vehicle without an ignition interlock device, he must wear an alcohol detecting ankle bracelet, must not consume any alcoholic beverages, must be subject to random drug and alcohol screenings, and cannot commit any other crimes.
CPSO Cpl. Jesse Morris is the arresting deputy on this case.