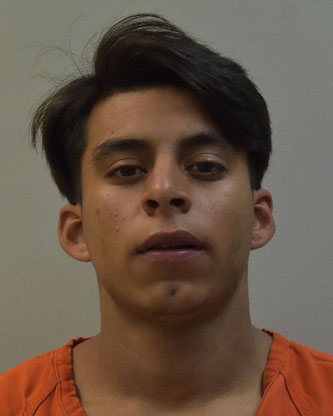 Lake Charles, LA –
On February 4 Calcasieu Parish Sheriff's Office deputies were dispatched to a residence on Dolby Street in Lake Charles in reference to a theft in progress. 
When deputies arrived the suspect had already fled the scene.  Deputies were able to view surveillance video from the residence and observed an unknown man stealing shingles from outside the home.  Deputies were able to obtain a description of the suspect and the suspect's vehicle from surveillance footage and CPSO dispatch put out a BOLO (Be on The Lookout). 
The following day deputies were patrolling the area where the theft occurred and located a vehicle matching the description of the one involved in the theft.  When deputies spoke with the driver, Adrian A. Zermeno, 20, Houston, TX, they observed him to be the suspect seen on the video surveillance.  He was arrested and booked into the Calcasieu Correctional Center and charged with theft under $1,000; and trespassing.  He was released on February 7 on a $4,500 bond set by Judge Robert Wyatt.
CPSO Deputy Travis Kilmer is the arresting deputy on this case.  CPSO Detective Charles Trosclair is the lead investigator on this case.