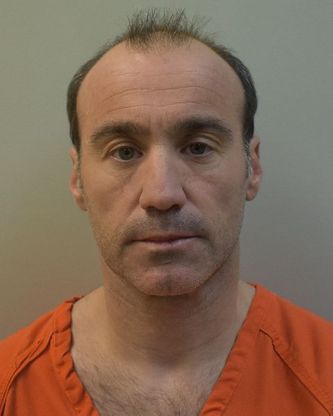 Lake Charles, LA –
On January 13 Calcasieu Parish Sheriff's Office deputies were dispatched in reference to an insurance check that had been forged and fraudulently cashed.
During the investigation, the victim advised detectives he had contracted Dathan W. Herring, 43, Lumberton, MS, to assist him in dealing with the insurance company and contractors.  The victim then advised detectives when he received his insurance check to pay for repairs, which was also made out to the lienholder, Herring stated he could get the funds from the check faster due to the resources he had.  The victim stated Herring was supposed to cash the check by legitimate means, keep a portion as a consultation fee, and return the rest of the money.  During further investigation, it was learned Herring forged the lienholder's name on the back of the check, cashed it, and did not return any money to the victim. 
On January 14 when detectives spoke with Herring he confirmed he forged the signature on the back of the check and used all the funds for personal use.  He was arrested and booked into the Calcasieu Correctional Center and charged with contractors misappropriation of payments; and forgery.  He was released the following day on a $9,000 bond by Judge Tony Fazzio. 
CPSO Detective Chris Duhon is the lead investigator on this case.  
**UPDATE - Charges were later rejected due to Herring paying restitution to the victim after his arrest.***