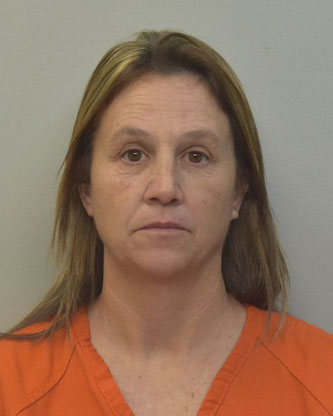 Lake Charles, LA –
On June 12, 2020, Calcasieu Parish Sheriff's Office detectives received a complaint against Sandra K. Ancelet, 48, 2221 Gaylynnn Lane, Sulphur, in reference to her stealing from an elderly and disabled man she was caring for. 
Family members of the victim advised detectives they learned of multiple suspicious withdrawals from the victim's account.  During further investigation, detectives learned between September 2019 and March 2020 over $25,000 worth of suspicious checks had cleared the victim's account.  Detectives learned over $4,000 worth of checks were made payable to Ancelet, while the remaining checks were made payable to cash. 
During the investigation detectives spoke with Ancelet, who denied receiving or taking any money from the victim.  Subsequently, detectives obtained Ancelet's banking records and learned a majority of the checks in question, over $24,000 worth, had been deposited into Ancelet's bank account.
On December 8, after further investigation, Judge David Ritchie signed a warrant for Ancelet's arrest.  On January 6 Ancelet turned herself into CPSO and was arrested and booked into the Calcasieu Correctional Center and charged with theft from $25,000 or more; and exploitation of the infirmed.  She was released a short time later on a $25,000 bond. 
CPSO Detective Shelli Fontenot is the lead investigator on this case.