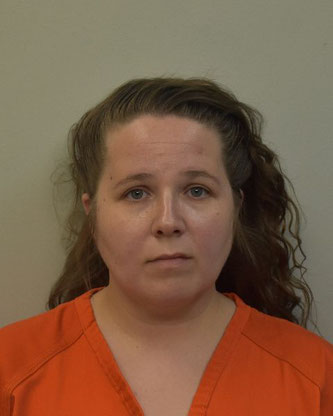 Lake Charles, LA –
On December 10, Calcasieu Parish Sheriff's Office detectives received a complaint from a local non-profit organization in reference to a former employee, Meaghan J. Boudreaux, 31, 215 Laurent Avenue, Sulphur, who had been stealing from the organization. 
During the initial investigation the complainant advised detectives earlier this month after Boudreaux has stopped showing up for work, an auditor reviewed the books and found several strange transactions.  During the investigation it was learned between January 2019 and November 2020, Boudreaux had fraudulently transferred over $169,000 from the organization's account to her personal account.  It was also discovered Boudreaux had added herself to the organization's insurance plan and supplemental insurance plan, without having the premiums deducted from her payroll.  Detectives learned the total amount Boudreaux stole from the organization is approximately $175,273. 
On December 12, after further investigation, Judge David Ritchie signed a warrant for Boudreaux's arrest.  On December 21 she turned herself into the CPSO Warrants Division and she was arrested and booked into the Calcasieu Correctional Center and charged with theft from $25,000 or more.  She was later released on a $50,000 bond. 
CPSO Detective Shelli Fontenot is the lead investigator on this case.