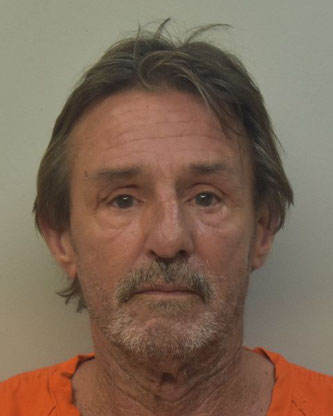 Lake Charles, LA –
On November 28 at approximately 9:00 p.m., a Calcasieu Parish Sheriff's Office deputy was dispatched to the intersection of Fred Istre Road and Carlyss Drive in Sulphur in reference to a truck that crashed in the ditch. 
When the deputy approached the truck and spoke with the driver, William L. Doss, 65, 4203 Carlyss Drive #75, Sulphur, she detected an odor of alcohol emitting from his breath.  The deputy also observed Doss to have unsteady balance, slurred speech, and glossy eyes.  Doss advised the deputy he was attempting to back up and turn around but backed up too far and went into the ditch.  Doss also advised the deputy he had been drinking prior to driving the truck.    
Doss, who was unable to complete a standard field sobriety test due to minor injuries sustained in the crash, was arrested and transported to the Calcasieu Parish Sheriff's Office, where a breath intoxilizer test revealed he was over the legal limit.
Doss, who has three prior DWI arrests, was booked into Calcasieu Correctional Center and charged with DWI 4th; and careless operation.  Judge Clayton Davis set his bond at $12,000 with special conditions being he cannot operate a vehicle without an ignition interlock device and must he must wear an alcohol detecting bracelet.
CPSO Deputy Tori Boone was the arresting deputy on this case.