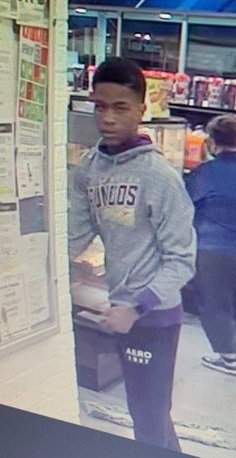 Lake Charles, LA –
 Earlier this morning at approximately 3:00 a.m. Calcasieu Parish Sheriff's Office deputies were dispatched to a residence on Vincent Reed Road in Lake Charles in reference to a vehicle burglary.  When deputies spoke with the complainant she stated she went outside and observed three unknown men breaking into her truck.  The complainant also told deputies the suspects fired a gun at her while they were fleeing from her property.
During further investigation deputies learned the suspects were possibly driving a truck, which had previously been reported stolen through the Lake Charles Police Department.  A short time later deputies located the stolen truck in a parking lot of a convenience store on Highway 14 at Lake Charles.  Before deputies could make contact with the suspects, they fled the scene.  Deputies attempted to locate them but were unsuccessful. 
CPSO Detectives were able to obtain surveillance footage from the convenience store and are asking the public for assistance in identifying the suspect seen in this photograph.   If anyone has any information please call CPSO at 491-3605.
CPSO Detective Chris Duhon is the lead investigator on this cases.