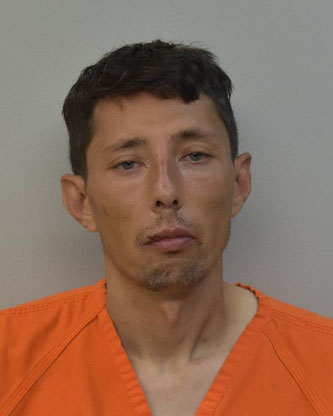 Lake Charles, LA –
On August 29 at approximately 7:00 a.m. Calcasieu Parish Sheriff's Office detectives were dispatched to a home on Thompson Avenue in Iowa in reference to Joan O'Brien, 73, and Zoren O'Brien, 81 deceased inside their home. 
During the investigation detectives learned Scot M. Kidd, 36, Kinder, a longtime acquaintance of the victims, was possibly responsible for the murders.  He was arrested the following day, August 30, on unrelated charges in Eunice and was transported to the Calcasieu Correctional Center, where he is still being held. 
Earlier today, after further investigation detectives issued a warrant signed by Judge David Ritchie for Kidd to be held with no bond for 2 counts of 1st degree murder. 
Other assisting agencies were the Jeff Davis Parish Sheriff's Office, Iowa Police Department, and the Louisiana State Police.  The Calcasieu Coroner will determine cause of death.
Calcasieu Parish Sheriff's Office Detective Travis Mier is the lead investigator on this case.