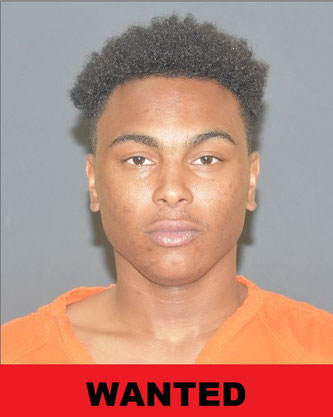 Lake Charles, LA –
The Calcasieu Parish Sheriff's Office Vehicle Crimes Investigation Unit (VCIU) is working several cases of vehicle burglaries that occurred between Monday, August 10, and Wednesday, August 12 in the areas near Smith Road, Power Center Parkway, and River Road, all in Lake Charles.  During the initial investigations, detectives obtained video surveillance from the areas where the burglaries occurred and observed two unknown suspects checking door handles and entering unlocked vehicles. Detectives also learned the suspects stole two vehicles, one of which is being investigated by the Lake Charles Police Department.
After further investigation and releasing photographs to the public detectives were able to identify the suspects as a 17 year old male and Justin L. Malbrough, 18, 2041 11th Street, Lake Charles.  On August 17 detectives located the juvenile at his residence where he was arrested and booked into the Juvenile Detention Center.  Detectives also attempted to locate Malbrough but were unsuccessful.  Later the same day detective issued warrants for his arrest in the amount of $296,000 signed by Judge Michael Canaday. 
They are both charged with 10 counts of simple burglary; 4 counts of theft of a firearm; 4 counts of theft less than $1,000; 2 counts of theft from $1,000 to $5,000; and theft of a motor vehicle.    
The Calcasieu Parish Sheriff's Office is asking the public for assistance in locating Malbrough; if anyone knows his whereabouts, please call the Calcasieu Parish Sheriff's Office at 491-3605.
CPSO VCIU Detective Hollan Dyer is the lead investigator on these cases.