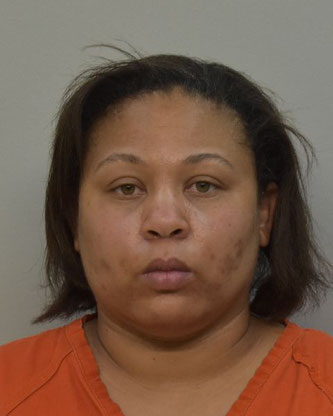 Lake Charles, LA –
On July 29, 2020 the Calcasieu Parish Sheriff's Office arrested Tori Lynette Broussard for First Degree Murder (2 counts) related to the homicides of Kyla Hidalgo and Kaleb Charlton.
The investigation is continuing and more information will be released once available.
Below you will find the details of the initial Press Release related to the July 15, 2020 homicides:
Earlier this morning at approximately 4:00 a.m. Calcasieu Parish Sheriff's Office deputies were dispatched to a home at 2429 Duraso Drive in Westlake in reference to a shooting.  While deputies were enroute the complainant advised dispatch the suspect, Neil P. Broussard, 51, 931 N. Lyons Street, Lake Charles, who was a family acquaintance, kidnapped her 14 year old daughter and stole her car. 
When deputies arrived they found three victims inside the home with apparent gunshot wounds.  Two of the victims, Kyla Hidalgo, 17, and an unknown male were pronounced dead at the scene.  The third victim, Catherine R. Hidalgo, 40, Westlake, who was also the complainant, was transported to a local hospital. 
Once detectives arrived on scene they immediately issued a BOLO ("be on the lookout") for Broussard and were in the process of obtaining an Amber Alert for the young girl.  A short time later, at approximately 7:00 a.m. the girl and the stolen car were located in Beauregard Parish by authorities. 
Detectives are still currently attempting to locate Broussard and have a warrant for his arrest for aggravated kidnapping; aggravated battery; and 2 counts of 1st degree murder.  He is considered armed and dangerous so please do not approach him.  If anyone sees Broussard or knows of his whereabouts, they are asked to call 911 or the Calcasieu Parish Sheriff's Office at 491-3605.   
Broussard is a registered sex offender convicted of molestation of a juvenile in 2005 and 2 counts of molestation of a juvenile in 2011.  He also has an active warrant in the amount of $2 million for his arrest for 1st degree rape and molestation of a juvenile.  
The deceased male's name will be released once verification of identify has been completed and next of kin has been notified.   Catherine Hidalgo is listed in critical condition. 
The investigation is ongoing.  CPSO Detective Travis Lavergne is the lead investigator on this case.
Press Release Update from July 27, 2020:
                                  Deputies along with officers from assisting agencies secured a perimeter in the Ragley area and                                      continued to search for Broussard all throughout the day yesterday.  They continued to search throughout the                            night and  in to today.
Detectives received a call at approximately 8:45 this morning after Broussard entered the Dollar General on Highway 171 to turn himself in.  Calcasieu Parish Sheriff's Office deputies along with Beauregard Parish Sheriff's Office deputies immediately arrived at the store within seconds and he was taken into custody without incident.
He is currently being booked into the Calcasieu Correctional Center and charged with 2 counts of 1st degree murder; attempted 1st degree murder; and 2nd degree kidnapping.  Judge Sharon Wilson set his bond at $4 million. (These charges have been upgraded from what his charges were as of sending out the press release yesterday)