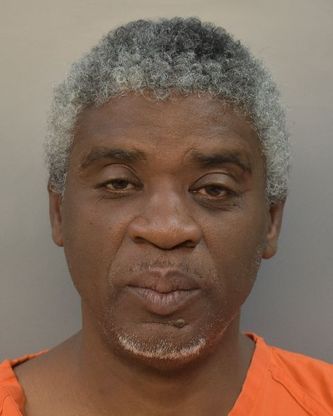 Lake Charles –
On July 1 at approximately 10:00 p.m., Calcasieu Parish Sheriff's Office deputies were dispatched to the 900 block of Bilbo Street in Lake Charles in reference to suspicious circumstances. 
When deputies arrived they made contact with convicted registered sex offender, Tyrone Bradshaw, 53, Lake Charles, who was sleeping outside a local church.  While speaking with Bradshaw deputies learned he was no longer living at his last registered address on Canvasback Street in Lake Charles, and had failed to register a new address with law enforcement, making him in violation of his sex offender registration requirements. 
Bradshaw was arrested and booked into the Calcasieu Correctional Center and charged with failure to register as a sex offender.  Judge Ron Ware set his bond at $2,000.  
Bradshaw was convicted of rape by force or fear in 1985 in California.  He was additionally convicted of failure to register as a sex offender in 2015.
CPSO Cpl. Jacob Williams was the arresting deputy on this case.