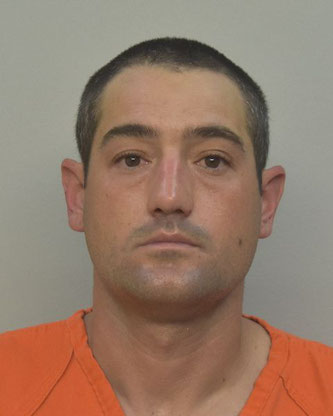 Lake Charles, LA –
On June 15 Calcasieu Parish Sheriff's Office deputies were dispatched to a mobile home park off Patton Street in Sulphur in reference to several complaints of residential burglaries that had occurred the previous night.  When deputies spoke with the complainant they were advised the suspect had stolen several items out of the homes and damaged the residences.  During the investigation detectives were able to identify the suspect as Jody P. Broussard, 34, 306 E. Miller Ave., Iowa.
Later the same day, after further investigation, Judge David Ritchie signed a warrant in the amount of $205,000 for Broussard's arrest.  He was later located and arrested.  After a subsequent search of his truck and home detectives located numerous items that had been reported stolen from the residences on Patton Street.
Broussard was booked into the Calcasieu Correctional Center and charged with 6 counts of simple burglary of an inhabited dwelling; 6 counts of simple criminal damage to property $1,000 to $50,000; 5 counts of theft less than $1,000; and theft from $1,000 to $5,000.  
CPSO Detective James Rathke is the lead investigator on this case.