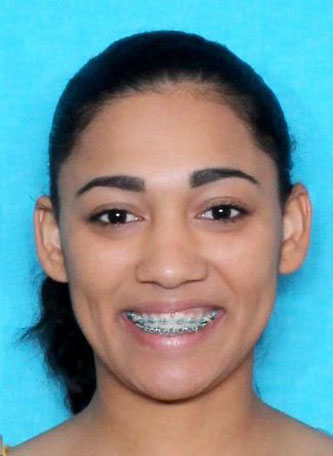 Lake Charles, LA –
Earlier this morning at approximately 3:30 a.m. Calcasieu Parish Sheriff's Office deputies were dispatched to a residence on Eugene Lane in Lake Charles after receiving a call in reference to a shooting.  Upon arrival deputies located two victims inside the residence suffering from gunshot wounds. 
When detectives arrived they were advised by residents in the home that Kalley N. Murray, 23, 4109 Carlyss Drive, #57, Sulphur, was responsible for the shooting.  Detectives viewed video surveillance from the home and observed Murray, who is an acquaintance of one the residents, standing at the front of the home kicking the door.  Detectives then observed Murray shoot at the residence numerous times before leaving the scene.   
Detectives are attempting to locate Murray, who has an active warrant in the amount of $450,000 set by Judge David Ritchie for 2 counts of aggravated battery; 6 counts of aggravated criminal damage to property; and illegal use of a weapon during a crime of violence.  The Calcasieu Parish Sheriff's Office is asking the public for assistance in locating her; if anyone knows her whereabouts, please call the Calcasieu Parish Sheriff's Office at 491-3605.
The two victims, ages 10 and 28, were transported to a local hospital with non-life threatening injures. 
CPSO Detective Michelle Robinson is the lead investigator on this case.  
UPDATE: Murray has been taken into custody in Lafayette with the assistance of the Lafayette Police Department, Lafayette Parish Sheriff's Office, Louisiana State Police, Carencro Police Department, and the Marshal's Office Task Force.