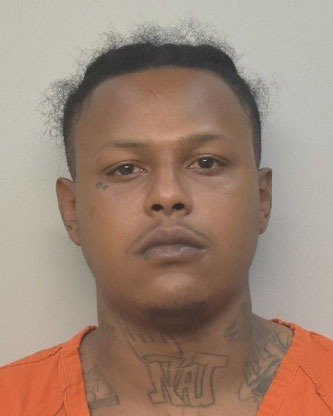 Lake Charles, LA –
Earlier this morning at approximately 3:30 a.m. Calcasieu Parish Sheriff's Office deputies were dispatched to a night club in the 3900 block of Highway 90 in Lake Charles after receiving a call in reference to a shooting.  Upon arrival deputies located a victim inside the night club with a gunshot wound.  Deputies immediately dressed the wound until emergency medical personnel could arrive; at which time the victim was transported to a local hospital.  Once deputies arrived at the hospital it was learned three additional victims were at the hospital suffering from gunshot wounds they received as a result of the shooting. 
During further investigation and after speaking with witnesses at the scene detectives learned Nathaniel J. Lede, 26, Lake Charles, was responsible for the shooting.  A short time later detectives observed Lede driving on Highway 14 in Lake Charles, at which time a traffic stop was initiated and he was taken into custody.     
Lede was arrested and booked into the Calcasieu Correctional Center and charged with 4 counts of aggravated battery; aggravated assault with a firearm; illegal possession of a firearm at an alcoholic beverage outlet; possession of a firearm by a convicted felon; and illegal discharge of a firearm during a crime of violence.  Judge Michael Canaday set his bond at $535,000.  Lede was currently on parole after being released in August 2018.  He was convicted of illegal use of a weapon; illegal possession of stolen things; and simple burglary in the 14th Judicial District Court and was to remain on supervision until October 2024. 
The four victims all suffered non-life threatening injures. 
CPSO Detective Travis Mier is the lead investigator on this case.