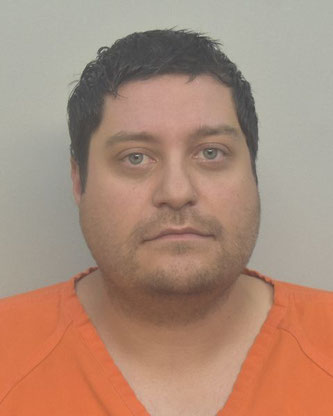 Lake Charles, LA –
On April 24 the Calcasieu Parish Sheriff's Office received a complaint in reference to Christopher A. Leblanc, 31, 8511 Gulf Highway, Lake Charles, writing checks out of a closed account. 
During the investigation detectives learned Leblanc had written several checks totaling approximately $144,000 out of a closed account.  Leblanc used the checks to purchase a four wheeler with accessories along with three vehicles from local dealerships in the Lake Charles area. 
Detectives learned Leblanc was possibly in the Opelousas area driving one of the vehicles he had purchased; at which time they contacted the Opelousas Police Department for assistance.  OPD was able to locate Leblanc and recover the vehicle.  When detectives spoke with Leblanc, who was being held in the St. Landry Parish Jail, he confirmed he wrote all the checks and stated to detectives he knew some of the checks written were out of a closed account.  On April 30 he was transferred to the Calcasieu Correctional Center and charged with 2 counts of worthless checks $5,000 to $25,000; and 2 counts of worthless checks over $25,000.  Judge David Ritchie set his bond at $125,000.  
The four wheeler along with the three vehicles have been recovered.
CPSO Detective James Leubner is the lead investigator on this case.