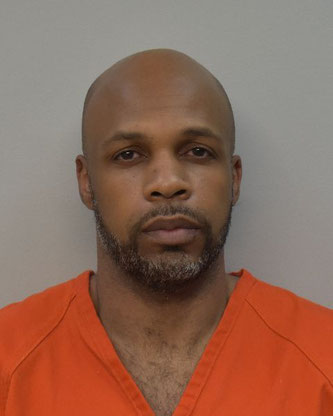 Lake Charles –
The Calcasieu Parish Sheriff's Office Sex Offender Unit arrested convicted sex offender Charles R. Getwood, II, 41, Port Arthur, Texas, after an investigation revealed he was in violation of his sex offender registration requirements. 
During the initial investigation detectives learned Getwood had been living in Calcasieu Parish since 2009 and did not notify the proper authorities.  The investigation also revealed Getwood had been employed in Calcasieu Parish since 2006.  Detectives made contact with Getwood and advised him he was non-compliant and needed to meet with them on May 15 to register, but he failed to appear for his appointment.  Several days later he contacted detectives and stated he had quit his job and terminated his lease in Calcasieu Parish.  He later met with Detectives on May 21 and it was learned he was still employed in Calcasieu Parish.  It was also learned authorities in Texas, where Getwood was registered, were unaware he had been residing in Calcasieu; making him in violation of his sex offender registration requirements once again.      
He was arrested and booked into the Calcasieu Correctional Center and charged with 2 counts of failure to register as a sex offender.  Judge Ron Ware set his bond at $3,000.
Getwood was convicted of sexual assault of a child in Port Arthur, Texas in 2001. 
CPSO Detective Allison Toups is the lead investigator on this case.