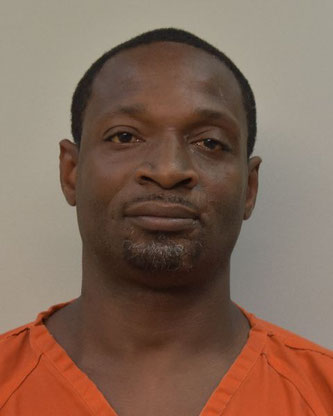 Lake Charles, LA –
On May 17 at approximately 1:00 a.m. Calcasieu Parish Sheriff's Office deputies conducted a traffic stop on a car near the intersection of Ryan Street and W. Claude Street in Lake Charles.
When a deputy spoke with the driver, Damien J. Ashworth, 40, 1320 Sally Mae Street, Lake Charles, he observed him to have glassy eyes along with slurred speech.  Ashworth advised the deputy he had two shots of liquor.  During the investigation deputies learned Ashworth had three previous DWI arrests within the last ten years as well as a suspended driver's license.  Deputies also located an open container of alcohol partially under the driver's seat, in plain view.     
After Ashworth performed poorly on standard field sobriety testing he was arrested and transported to the Calcasieu Parish Sheriff's Office for breath intoxilyzer testing; which he refused.  Deputies obtained a warrant to have his blood drawn for a toxicology report; he was then transported to a local hospital. 
After hospital personnel collected the blood sample Ashworth was transported back to CPSO.  He was booked into the Calcasieu Correctional Center and charged with DWI 4th; driving under suspension for prior DWI; failure to maintain lane; and open container.  He was released the following day on a $28,250 bond set by Judge Robert Wyatt.
CPSO Sr. Cpl. Cameron Hicks is the arresting deputy on this case.