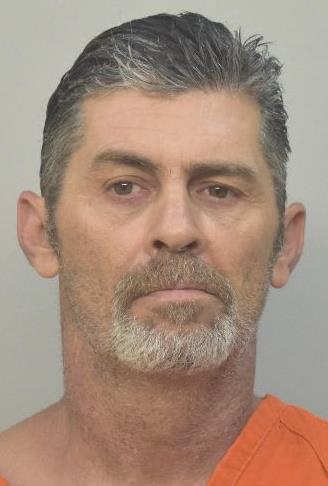 Lake Charles –
Earlier this morning at approximately 4:00 a.m. inmate trustee Shane W. Cormier, 50, last known address 3644 Anthony Ferry Road in Sulphur, walked off his trustee job at the Calcasieu Correctional Center at 5410 East Broad Street in Lake Charles.  Cormier qualified to be a trustee due to his non-violent offender status.
Cormier has been incarcerated at the CCC since March and is serving time for charges of simple burglary, simple robbery, and theft.  He was last seen wearing navy blue scrubs.  
If anyone knows of Cormier's whereabouts, please call the Sheriff's Office at 491-3605 or 911.
UPDATE:  Cormier was located by detectives at a home on North Hudson Street in Sulphur at approximately 2:30 this afternoon.  He will be charged with simple escape.  More arrests are possible pending further investigation.