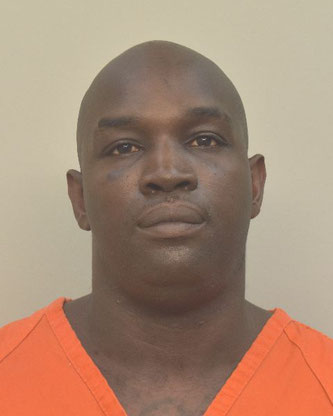 Lake Charles –
On March 23 at approximately 10:30 p.m. Calcasieu Parish Sheriff's Office deputies were dispatched to a mobile home park off Patton Street in Sulphur in reference to a complaint of a suspicious car.  When deputies arrived they observed the car near the gate to the park.  When deputies approached the car they observed a man, later identified as Kenneth T. Selvage, 34, Baker, LA, in the driver's seat sleeping with the vehicle on and in drive.
Once deputies woke Selvage and spoke with him they could smell an odor of an alcoholic beverage emitting from his person.  Deputies also observed him to be disoriented and incoherent while speaking.  During further investigation deputies located an open bottle of alcohol inside the car.  Deputies also learned Selvage, who has three prior DWI arrests, has a suspended driver's license for prior DWI offenses.      
After Selvage performed poorly on a standard field sobriety test, he was arrested and transported to the Calcasieu Parish Sheriff's Office, where a breath intoxilyzer test revealed he was over the legal limit.  He was booked into the Calcasieu Correctional Center and charged with DWI 4th; operating a vehicle while under suspension for prior offenses; and possession of alcoholic beverages in a motor vehicle.  Judge Michael Canaday set his bond at $47,500 with special conditions being he cannot operate a vehicle without an ignition interlock device and is subject to random drug screens.
CPSO Deputy Kerrick Gabriel, Jr. was the arresting deputy on this case.