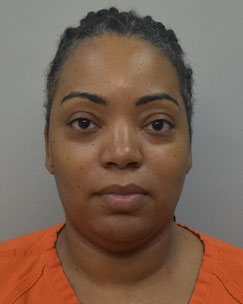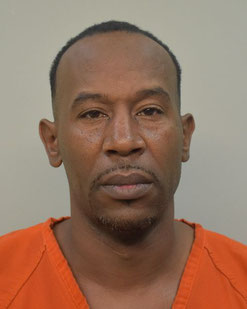 Lake Charles, LA –
Yesterday around noon Calcasieu Parish Sheriff's Office deputies were dispatched to the area of Big Lake Road and L. Ogea Road in Lake Charles in reference to a robbery. 
When deputies arrived on scene they spoke with the victim who stated he left a local casino in a taxi and informed the driver, later identified as Brandon K. Grant, 40, 633 Louisiana Avenue, Lake Charles, he had just won $15,000 while gambling.  He advised deputies he fell asleep in the taxi and was awoken by a man, later identified as Fergus A. Bushnell, 41, 2820 Caroline Street, Lake Charles, pulling him out from inside the taxi.  The victim then told deputies Bushnell drug him out of the taxi, struck him several times and stole his money along with two cell phones.  He also stated he observed a handle in the waistband of Bushnell's pants, which he believed to be the handle of a gun.  Deputies were then advised by the victim he attempted to get back into the taxi by grabbing the handle of the door, at which time Grant drove away, dragging him on the ground outside of the taxi for a short distance.  The victim was able to give deputies a description of the truck he observed Bushnell flee the scene in.
A short time later CPSO detectives were able to locate Grant driving in the area where the crime occurred.  Deputies also located the truck Bushnell was driving, and made contact with him at which time he arrived at CPSO for questioning.  They were arrested and booked into the Calcasieu Correctional Center.  Grant is charged with 2nd degree kidnapping; and simple robbery.  Bushnell is charged with principal to 2nd degree kidnapping; and simple robbery.  Grant's bond is still pending; Judge Clayton Davis set Bushnell's bond at $55,000.
CPSO Detective Michelle Robinson is the lead investigator on this case.