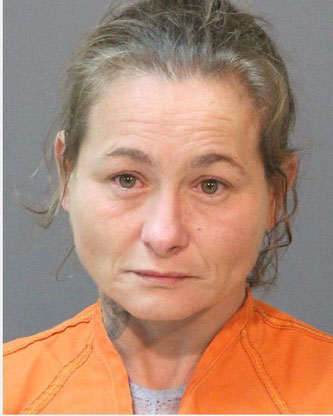 Lake Charles, LA –
Earlier this morning at approximately 1:30 a.m. Calcasieu Parish Sheriff's Office deputies were dispatched to a home on East Holbrook Circle in Moss Bluff in reference to a medical emergency.
When deputies arrived they observed a three month old boy who was breathing, but unresponsive.  During the initial investigation deputies were advised Ashley N. Zamora, 39, Lake Charles, had been watching the infant.  Deputies learned Zamora was holding the baby in the bathtub while she bathed but fell asleep, at which time the baby fell under the water for an unknown amount of time.
During questioning Zamora advised she took prescription medication before taking a bath.  Due to the totality of the circumstances surrounding the incident detectives believe Zamora was under the influence; therefore, she was transported to a local hospital to have her blood drawn for a toxicology report.  She was arrested and booked into the Calcasieu Correctional Center and charged with cruelty to a juvenile.  Her bond is still pending. 
The baby was airlifted to a hospital in Lafayette, where he is currently listed in stable condition.
CPSO Detective Ben Hare is the lead investigator on this case.
**NOTE – We do not have an updated mugshot of Zamora at this time.  The attached mugshot is from 2018.