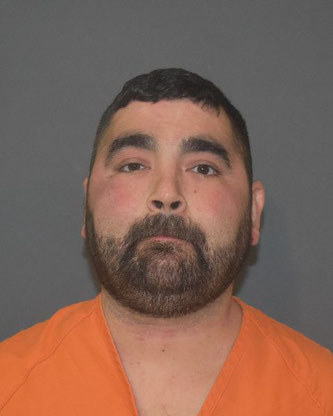 Lake Charles –
On Wednesday, February 12 Calcasieu Parish Sheriff's Office Safe School Officers at a local middle school were advised of a situation concerning a 14 year old girl who was approached by an unknown male while walking to school near Louisiana Avenue in Lake Charles. 
When deputies spoke with the victim she stated a man in an SUV produced a firearm and told her to get in his vehicle.  She stated she attempted to run away at which time the suspect caught up to her, exited his vehicle and attempted to grab her.  The victim advised she was able to get away and immediately reported the incident to CPSO School Crossing Guards, who were outside of the school. 
During further investigation detectives obtained a vehicle description along with video surveillance in the area the incident occurred.  On February 16 detectives located the suspect's vehicle traveling on I-10, at which time a traffic stop was initiated.  Detectives made contact with the driver, Sean M. Kelley, 31, 1968 Yvonne Drive, Lake Charles.  After interviewing Kelley he was arrested and booked into the Calcasieu Correctional Center and charged with attempted simple kidnapping.  Judge Sharon Wilson set his bond at $75,000.       
CPSO Detective Michael G. Miller is the lead investigator on this case.